Weddings at Iowa State - Memorial Union Styled Wedding Shoot
Thursday, February 13, 2020
Milroy's Tuxedos always enjoys collaborating with other wedding pros throughout Iowa, especially the instagram worthy wedding inspiration photoshoots. For this shoot, we worked with a group of local wedding vendors to create a moody, rusty cozy winter wedding at the Memorial Union at Iowa State. (see the bottom to browse their social profiles!)
Milroy's Tuxedos Does More Than Formal Wear
One of the biggest misconceptions of Milroy's Tuxedos is that we can only create Black Tie Formal Wear looks. This photoshoot gave us the ability to show off our more relaxed wedding looks including accessory rental and suit pants. Enjoy the photos courtesy of Photos with Pete, and his take on wedding photography in Iowa!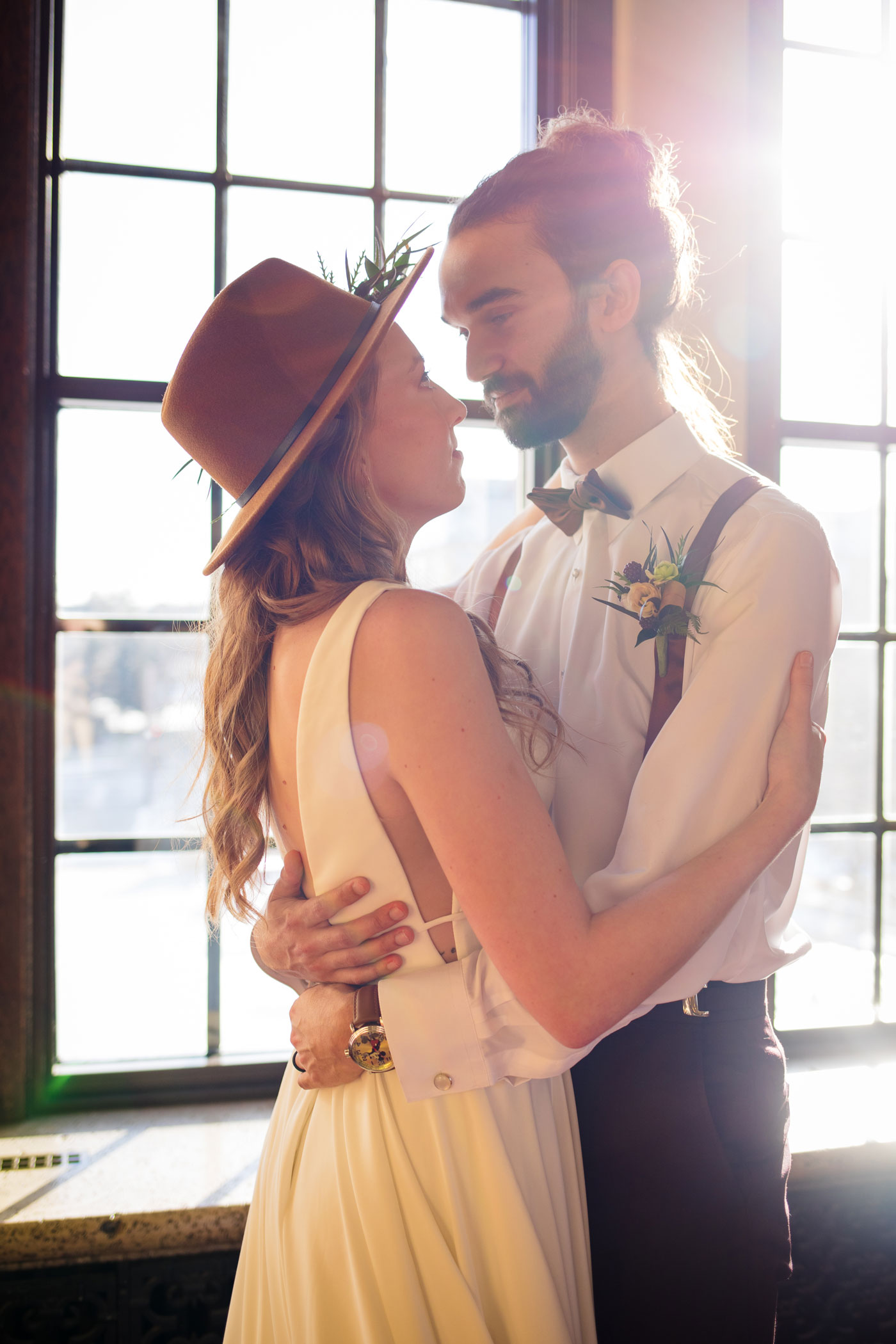 1) What Was the Theme for This Wedding Inspiration Shoot at Iowa State?
The Memorial Union had a variety of styled sets set up titled Moody, Rusty, Cozy Winter and Icy Winter. The purpose was to showcase the Memorial Union and how couples can utilize it for their wedding day.
2) What's your Favorite Part of Being a Midwest Wedding Photographer?
The best part about being a wedding photographer is getting to capture so many different love stories. It's fun to meet new people and be a part of such a special day.
>> Related: Have You Booked Your Groomsmen Attire? Stop in to Milroy's Tuxedo's 5 Locations for Exclusive Deals <<
3) How Long Have You Been in the Wedding Industry in Iowa?
Almost 3 years now!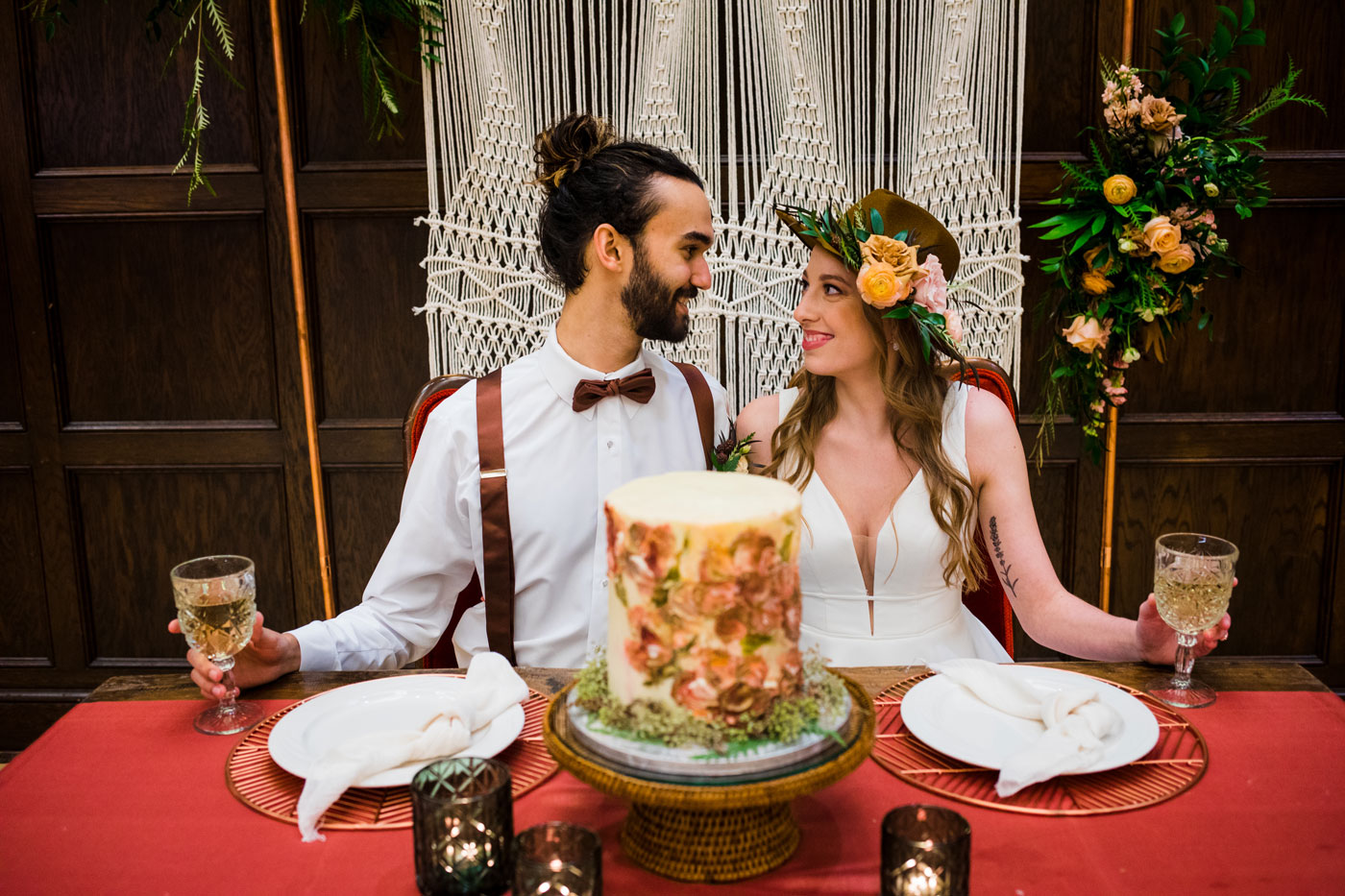 4) What Tips Do You Have for Engaged Couples Who are Planning a Wedding on a Budget in Iowa?
1) Be mindful with your guest list. This is meant to be a special day between two people, not 400. Too often people have guest list bloat simply out of fear of hurting someone's feelings or trying to please family.
2) Do some of the catering yourself. If this is not an option for the main dish, it definitely should be for dessert or cocktail hour snacks!
5) Any other tips for a stress free wedding?
PLAN!! When planning a wedding, it is crucial to be prepared. If you are providing the alcohol for your big day, stock up throughout the duration of your engagement when local stores are hosting sales or promotions. Have friends come over for a wine night and help you seal envelopes. Create a timeline of payments so nothing comes as a surprise. The earlier you began planning, the more time you will have to utilize discounts and avoid last minute stress.
Stay tuned for more wedding inspiration coming your way, including a styled wedding photo shoot with The Riverbend Collective and the Amazing Wedding Race!
Wedding Planner & Rentals // The Chateau
Photographer // Photos with Pete
Venue // Iowa State University Memorial Union Weddings
Makeup // Ivy Boyd
Hair: Bella Salon and Spa
Tuxedos: Milroy's Tuxedos
Wedding Dress: The Bridal Collection
Bridesmaids: Showpo
DJ: BCP Weddings - Music and Entertainment for Life's Celebrations
Cake & Donuts: Sweet to Eat Bakery and Cake Shop Dunkin'
Leave your comment